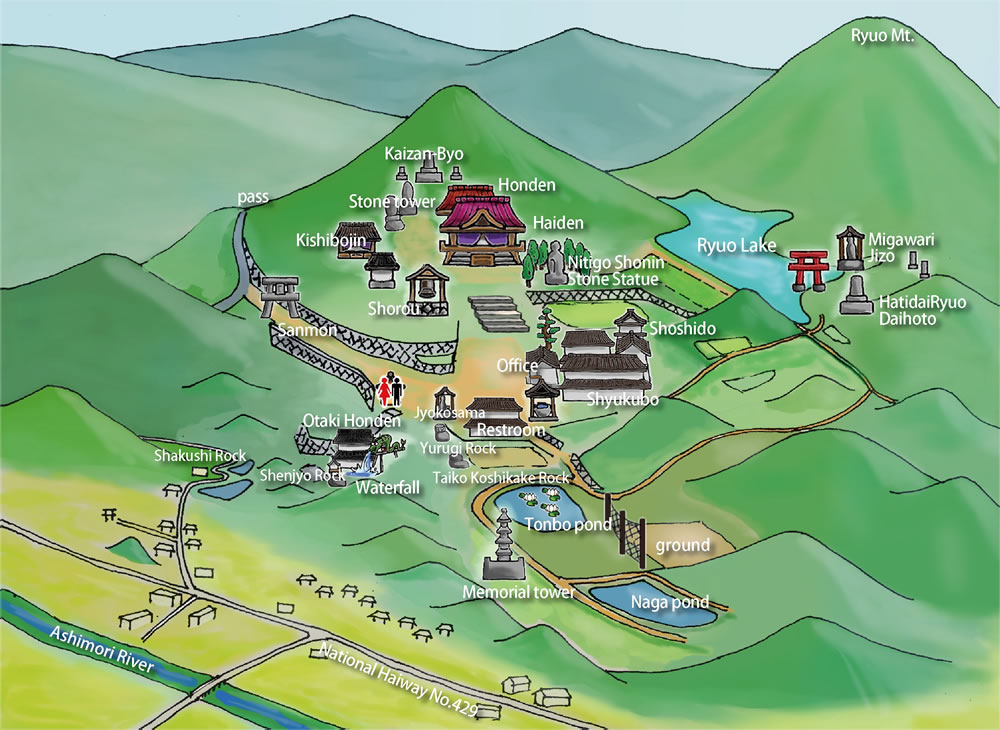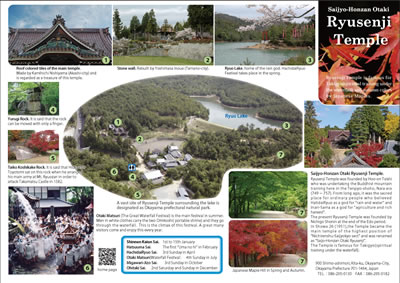 Brochure of Ryusenji (pdf version)
Ryusenji Temple (Okayama City kita-ku Shimo-ashimori) is located in northern part of Kibiji and west middle of Ryuo Mt.. A vast site of Ryusenji Temple surrounding the lake is designated as Okayama prefectural natural park.
From long ago, there was a sacred place for believers in Iwakura religion(Faith in the rock, Natural worship). There is an ancient ritual site that shows that.
The history of Ryuo Lake which is the object of worship for HatidaiRyuo is old, and its origin has appeared in "Kinojyo-engi"(The legend that was transcribed in 923 years).
The facilities of Ryusenji Temple is from the end of the Edo period. They are built by assembling stone walls and skillfully utilizing slopes. The colored Onigawara(Decorative main roof tiles) are said to be a valuable rare item.
In the precinct there are Ryuo Lake, Naga pond and Tonbo pond. Small wetlands are scattered around the lake. On the small wetlands, the endangered species plants grow up naturally and the more than 30 species dragonflies live. They are rich biological diversity.