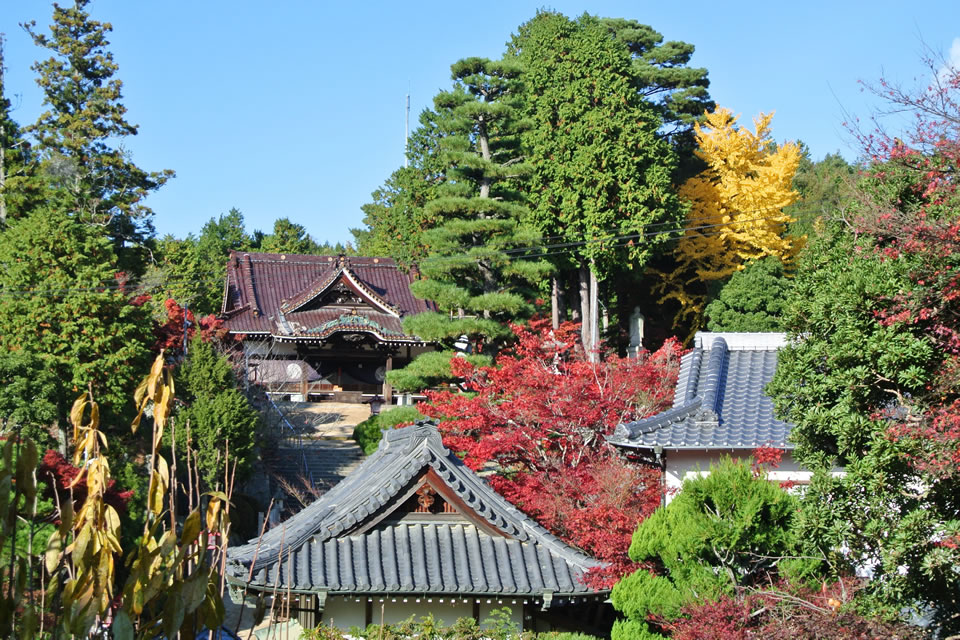 Ryusenji Temple is located at Shimo-ashimori, Kita-ku, Okayama-City and it is said that Ryusenji Temple was founded by Hoo-on Taishi who was undertaking the Buddhist mountain training here in the Tenpyo-shoho, Nara era (749 ~ 757).
From long ago, this was a sacred place for believers in Iwakura religion and the Buddhist mountain training place for Hoo-on Taishi, who succeeded in this.
At the same time, it was the sacred place for ordinary people who believed HatidaiRyuo as a god for "rain and water" and Inari-Sama as a god for "agriculture and rich harvest".
The present Ryusenji Temple was founded by Nichigo Shonin at the end of the Edo period. The lower class Samurais who lost their occupation at the Meiji Restration, gathered under Nichigo Shonin and shared their religion and daily life together. Many of the present stone walls and buildings were built by them.
In Meiji 22(1889), the Temple inherited Daikei-zan Ryusenji. In Showa 26 (1951), the Temple became the main temple of the highest position of "Nichirenshu-Saijyokyo sect" and was renamed as "Saijo-Honzan Otaki Ryusenji".
We celebrate Saijoi Kyo-o Daibosatsu ( Saijo-sama, Oinari-sama), HatidaiRyuo( the god of rain and water), Kishibojin( a patron god of children) and Sanmen Daikokuten.